Features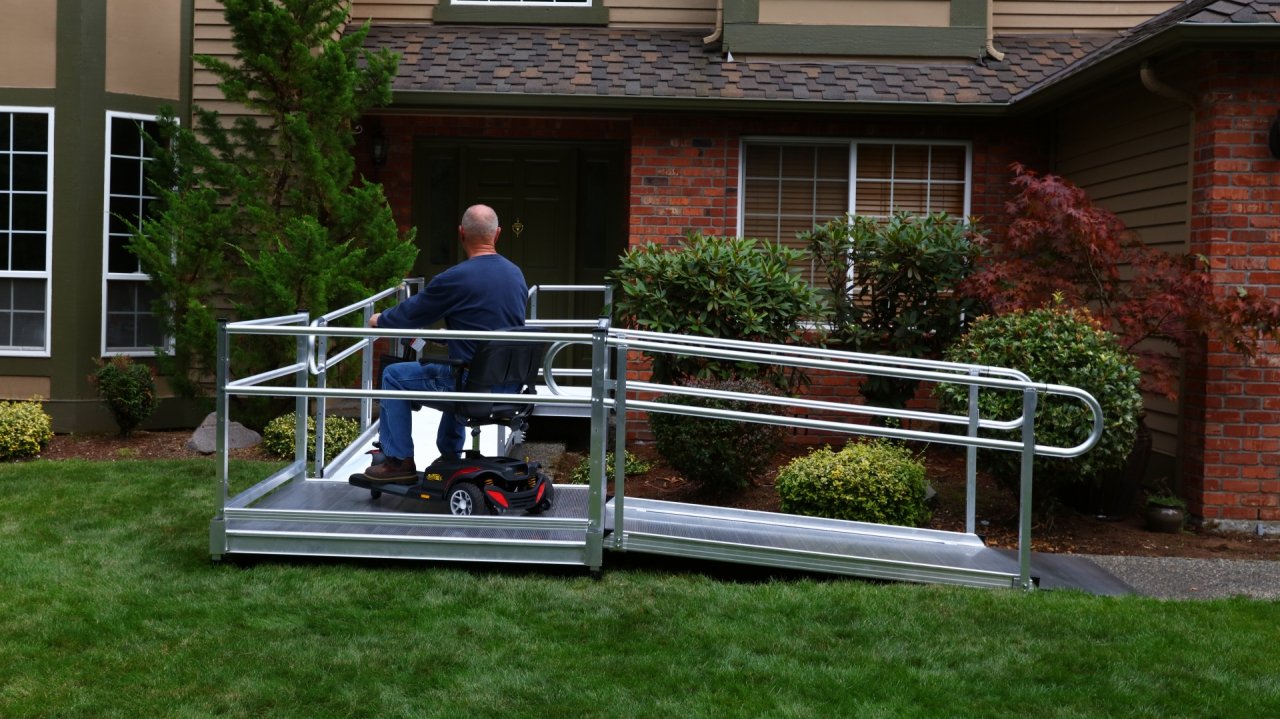 INFINITE CONFIGURATIONS
The PATHWAY 3G allows for infinite modular ramp and platform configurations, creating safe and seamless access for both standard and unique entryways. Ramp lengths from 2′-8′ and platform sizes up to 8'x5′ enable you to overcome any access challenge at your home.
SUPERIOR SURFACE OPTIONS
Choose from two surface options – solid and expanded metal – to meet your needs.
The solid option features an extruded tread surface with raised ribs to provide exceptional slip-resistance.
Expanded metal utilizes diamond-shaped openings to allow multi-directional traction and reduced surface accumulation.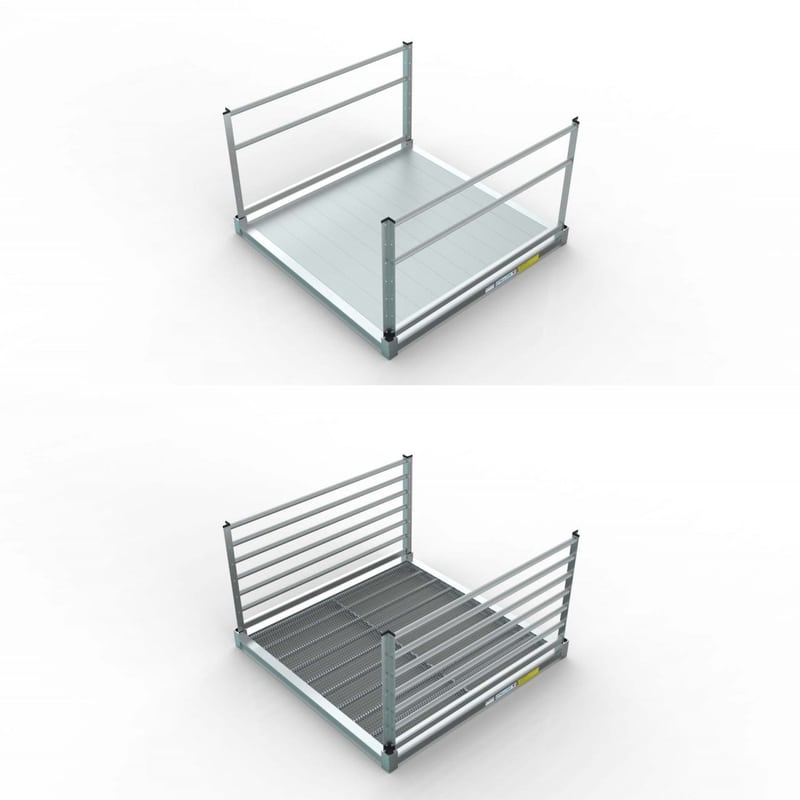 PREMIUM HANDRAIL STYLES
our handrail options are available. These component-based rail options are easy-to-assemble and customize. All styles are made of aluminum and feature a durable finish with a continuous top rail.
Single rails are a versatile, one-line handrail solution and are the most economical choice.
The most popular handrail configuration, the two-line rail provides an additional gripping surface by adding a second rail below the continuous top rail.
Vertical pickets offer an added level of safety, especially for children and small pets. Our pre-assembled aluminum inserts meet the 4-inch sphere rule for spacing.
Horizontal pickets offer an aesthetic option while maintaining safety. These horizontal inserts run parallel to the topmost rail.
DURABLE AND SAFE
The PATHWAY 3G is made of high-strength aluminum which will not deteriorate in the outdoor elements and features slip-resistant surfaces that maintain traction in any weather. Sides are finished and flush with no hazardous nuts or bolts protruding into the usable ramp area.
ALUMINUM ADVANTAGE
The PATHWAY 3G is virtually maintenance free, it will not rust or rot and is constructed from an environmentally friendly material.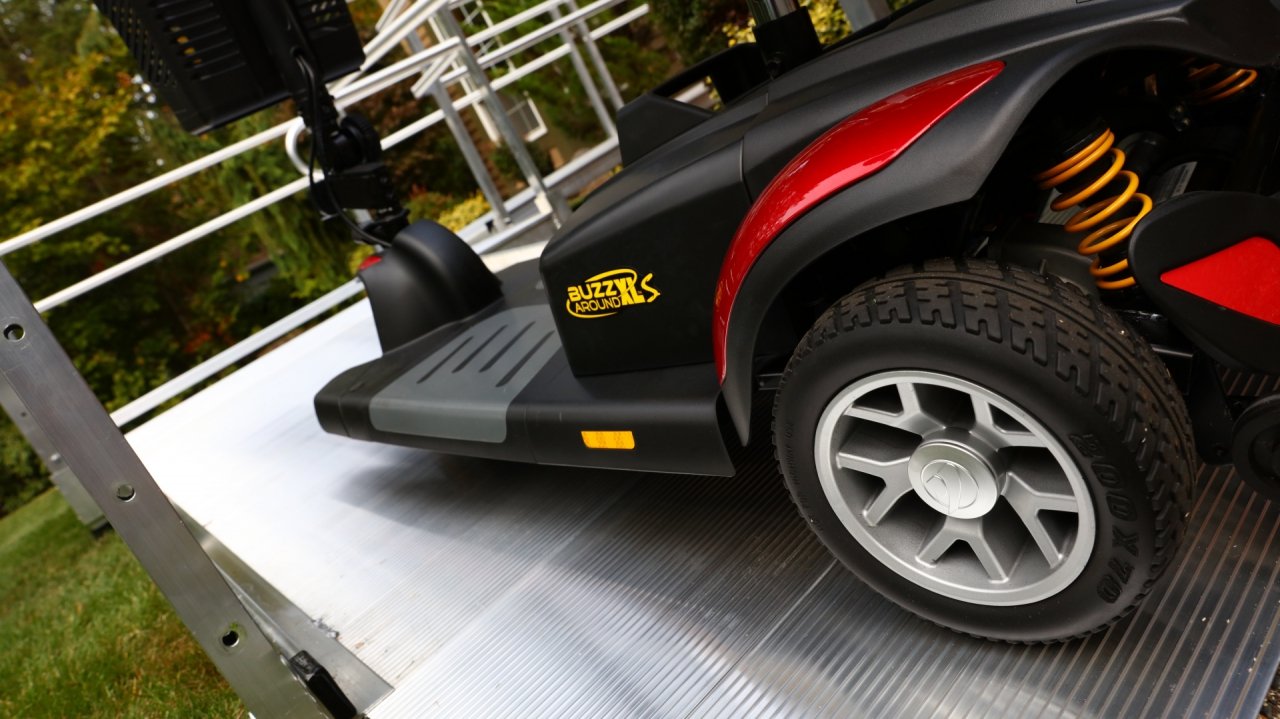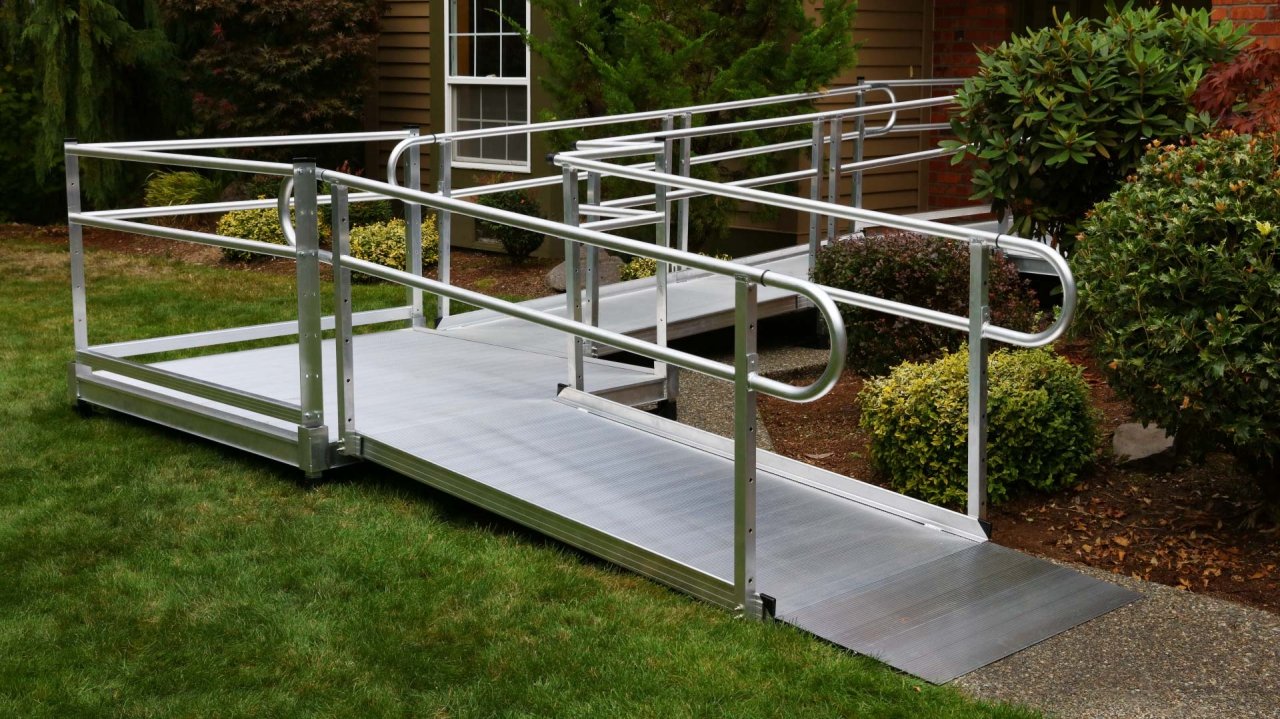 HASSLE-FREE DESIGN
The ramp system will not impact your home's property value because it does not alter or add to the structure of the residence – no poured footers, no construction – just simple assembly.
QUICK AND EFFICIENT INSTALLATION
The PATHWAY 3G installs quickly, which means minimal disruption for you and your family. Typically, a 24-foot system can be installed, including handrails, in less than an hour.